Ira Sullivan, Ira's Blues
Nov 28, 2020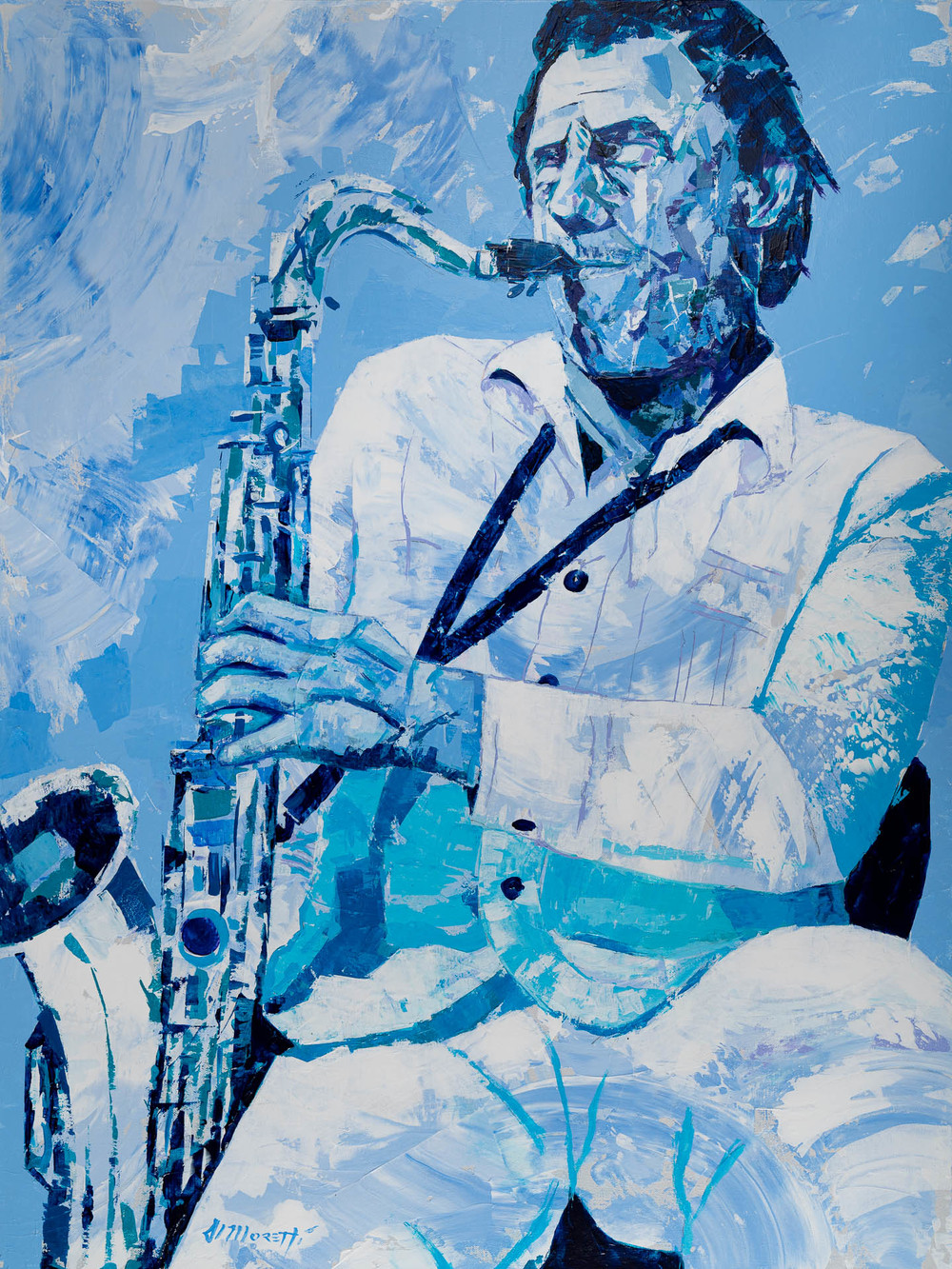 Ira Sullivan, Ira's Blues
Saxophone players always provide a special inspiration for me. My father was a sax player and I grew up with that sound. From my youngest days I remember that horn ringing in my ears. When I hear it played well I know it. Ira Sullivan was one of those cats that played that horn with the same authority.
The first time I heard Ira Sullivan, John Vanore played his album for me. I was amazed to find out that he played both saxophone and trumpet on the album. His passion and fluency was stunning. Apart from the challenge of mastering both instruments his musical vocabulary and bebop articulation were at the high water mark of jazz.
Ira's father taught him trumpet and his mother taught him saxophone. He obviously loved them both equally because he sure took those lessons to heart.
Everybody wanted to play with Ira from Charlie Parker, Lester Young, Wardel Gray, Roy Eldridge, Art Blakey, to Jaco Pastorius and Pat Methany.
Born in 1931 in Washington D.C. he traversed the age of jazz from its early days. Recording all the way and also taking time to tend his family.
His discography runs from 1958 to 2010 and he was still gigging at the age of 89.
In the 1980's Ira teamed up with Red Rodney. They wanted to do new works so they abandoned the music of their youth and pushed for new inspiration in the musical style they loved. There time together was legendary.
A few years ago I was at NAMM (National Association of Music Merchandisers) in LA and was walking the floor just taking in all the great gear and musicians when I see this amazing looking guitar player coming toward me. After listening to him shred that guitar and after exchanging our musical passions I learned that he was Brev Sullivan. Ira's son. A super awesome young man that loves the music and the history behind it.
Equally adept at rock, funk, jazz or whatever, Brev is the real deal. Just like his Pop.
Shortly after Ira passed away September 2020 I asked Brev if he had any favorite pictures of his dad. The painting I did is of that image. Ira blowing in full stride letting his special voice sing thru.
Ira's musical signature was Amazing Grace. He ended all his gigs with that piece. As a testament to the influence he made on so many lives the jazz community produced a "Love Letter to Ira Sullivan", a compilation of more than forty performances of Amazing Grace.
I hope that I have captured his spirit in this painting and that you will take the time to give him a listen.