Jim Croce, I've Got a Name
Nov 28, 2020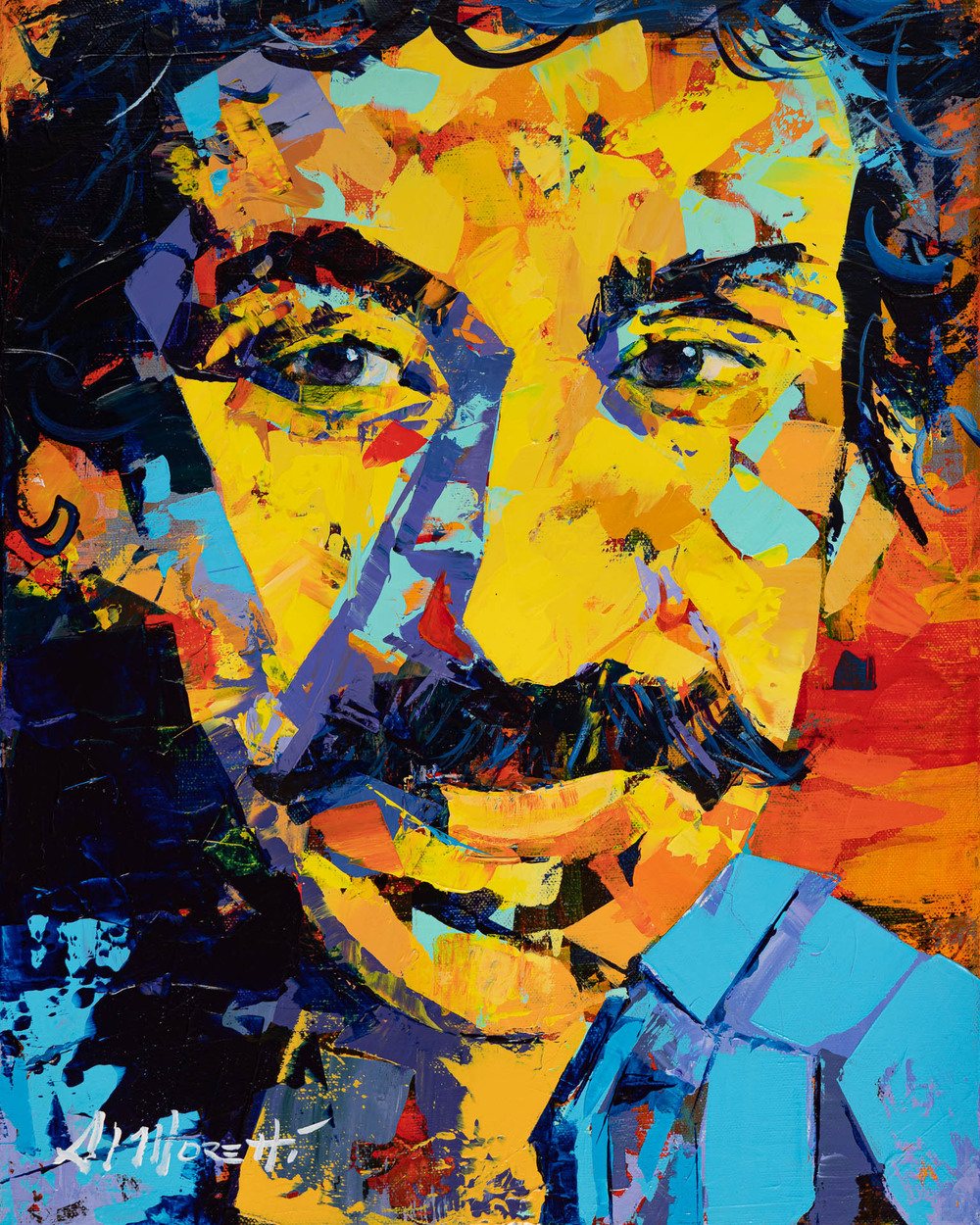 Listening to Jim Croce sing while painting has been one of my favorite things. "I've Got a Name," and "Time in a Bottle" are timeless pieces. There are music and art compositions that fit that description and these are among those that do.
This amazing singer songwriter had left us way too soon. Jim Croce captured time when he sang. He'd take a hold of you and bringing you into another world. As his star began to rise Jim died in a plane crash along with 4 others. That crash robbed the world of a true poetic wonder.
From South Philly, growing up in Upper Darby and having ties to the Chester county area where I hail from it makes one feel even more connected to the experiences of his musical story. Like most of us in music Jim played whatever gigs he could get. At that time in the early 70's there were at least some opportunities to play out for more than a one-nighter. He got a gig at the Riddle Paddock in Lima PA that proved to be just what he needed to bring out his writing skills in front of a live audience. He had something to write for. Shortly after this time he went to New York to try and make a go of it in the big city but that turned out to be something that didn't appeal to Jim.
He moved to Lyndel PA with his wife Ingrid, whom he had written and performed with until their baby boy came.
At that time Jim fortunately hooked up with Maury Muehleisen. Maury was a super compliment to Jims writing and performance. He had wonderful world class skills as a solo guitarist and complimented many of Jim's songs with just the right touch. His additions to those songs were sweet and memorable.
Jim's hits include: Time in a Bottle, Bad, Bad, Leroy Brown, Workin' at the Car Wash Blues, I've Got a Name, Don't Mess Around with Jim, Operator, I'll have to Say I Love You in a Song, and more.
From Wikipedia about the plane crash
"On Thursday night, September 20, 1973, during Croce's Life and Times tour and the day before his ABC single "I Got a Name" was released, Croce and all five others on board were killed when their chartered Beechcraft E18S crashed during takeoff in Natchitoches, Louisiana. Croce was 30 years old. Others killed in the crash were pilot Robert N. Elliott, Maury Muehleisen, comedian George Stevens, manager and booking agent Kenneth D. Cortese and road manager Dennis Rast.
While ABC had not originally released the song "Time In A Bottle" as a single, Croce's untimely death gave its lyrics, dealing with mortality and the wish to have more time, an additional resonance."
Listen to "Time in a Bottle" and "I'll Have to Say I Love You in a Song" and realize that these were released after his death and had a special impact on all who heard them.
Before Bruce Springsteen's story telling days there was a man named Jim.
Give a listen to one of the all time great story tellers, Jim Croce.