John Philip Sousa
Dec 03, 2020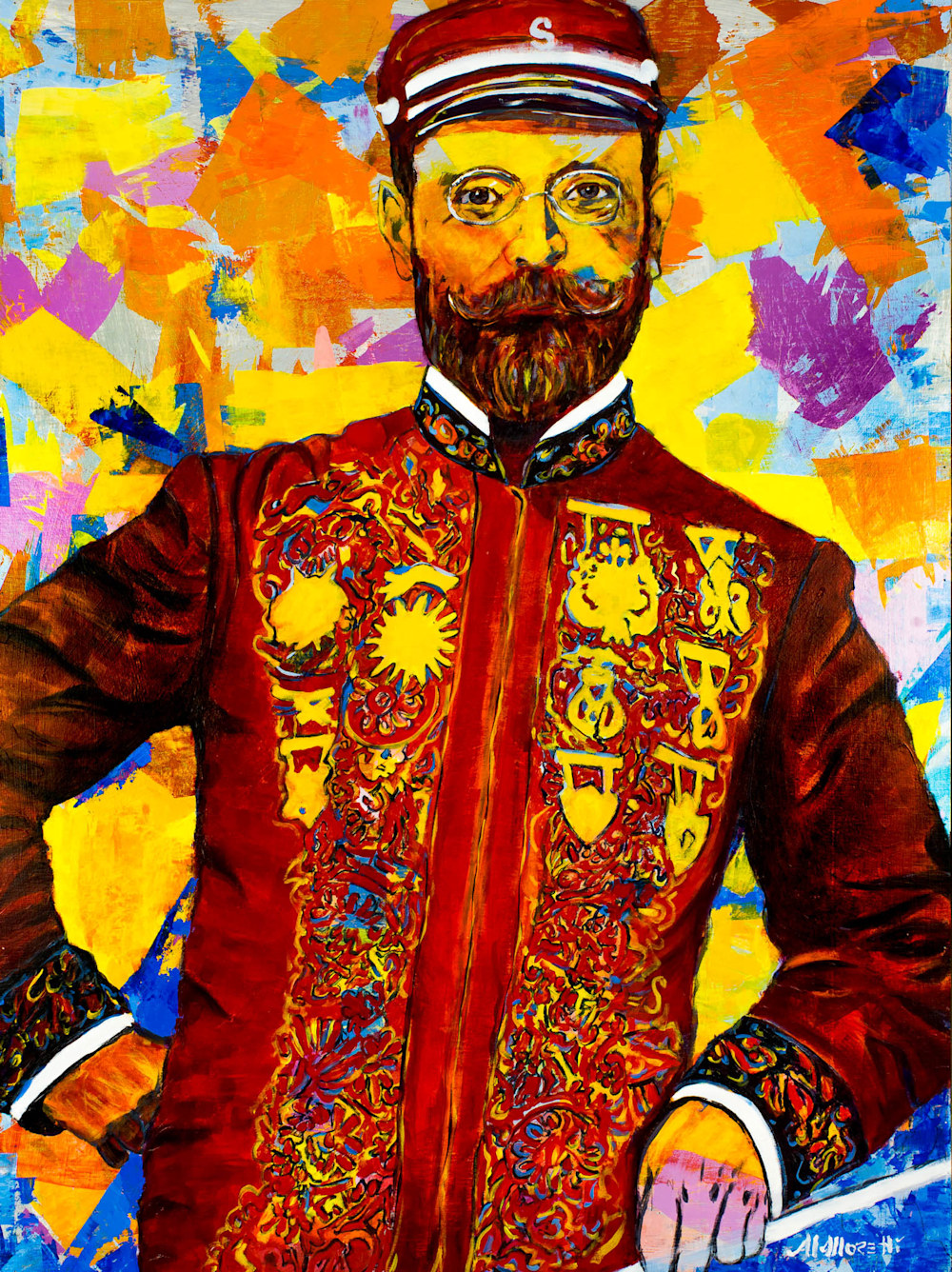 John Philip Sousa, the composer of the Star Spangled Banner, was known as the March King. A member of the United States Marine Band from 13 years of age he went on to be the youngest conductor of the Band at the of age 25 and leading "The Presidents Own" band under 5 presidents. Sousa is credited with bringing the Marine Band to an unprecedented level of excellence. He performed over 15,000 concerts in his career and produced 60 recordings with the Marine Band alone.
Sousa was a proficient violinist and toured with several traveling theater orchestras gaining experience writing incidental music and marches before taking the helm of the Marine Band.
No doubt influencing his actions to shift the musical repertoire of the Marine Band to include a healthy portion of classical music transcriptions. A practice that introduced fine music to the masses before radio and recordings were largely available.
He continued this practice of playing transcriptions of the classics after military service with the Sousa Band and pursued an active period of composition.
His Sousa Band would travel the world and make him the most popular band director and musician of his time.
He was a household name. His popularity was so compelling that community bands sprung up all over the country. Many still funded by local governments to this day. It was also common for businesses to have their own bands as well.
Some of his most famous marches include: Semper Fidelis, The Washington Post, The Thunderer, High School Cadets, The Liberty Bell, King Cotton, El Capitan, Hands Across the Sea, Fairest of the Fair, The Black Horse Troop, and of course his most famous Stars and Stripes Forever, named the National March of the United States by an act of Congress.
An interesting note that Sousa moved to Philadelphia in 1876 before he returned to the Marine Band. That was the same year that the JWPepper Sheet Music Company started. It would be JWPepper who would outfit Sousa's bands with instruments and develop the over the shoulder bass horn that Sousa desired. James Pepper called it the Sousaphone. The name caught on and the rest as they say, is history.
Though Sousa made many recordings in his career he often did not conduct the band during these sessions. Often Arthur Pryor, Herbert L. Clark, Edwin Clarke, Walter Rogers etc would conduct in his place. Sousa considered "canned music" to be the cause of ruin to the artistic development of music.
In 1906, Sousa testified before Congress on the subject of composers' rights. His testimony contributed to the shaping of the Copyright Act of 1909 that secured financial considerations for composers and performers.
This original painting hangs in the John Philip Sousa Conference Room of the corporate headquarters of JWPepper, Exton, PA.
Prints are available at almoretti.com