Lenny Kravitz Portrait Notes
Nov 28, 2020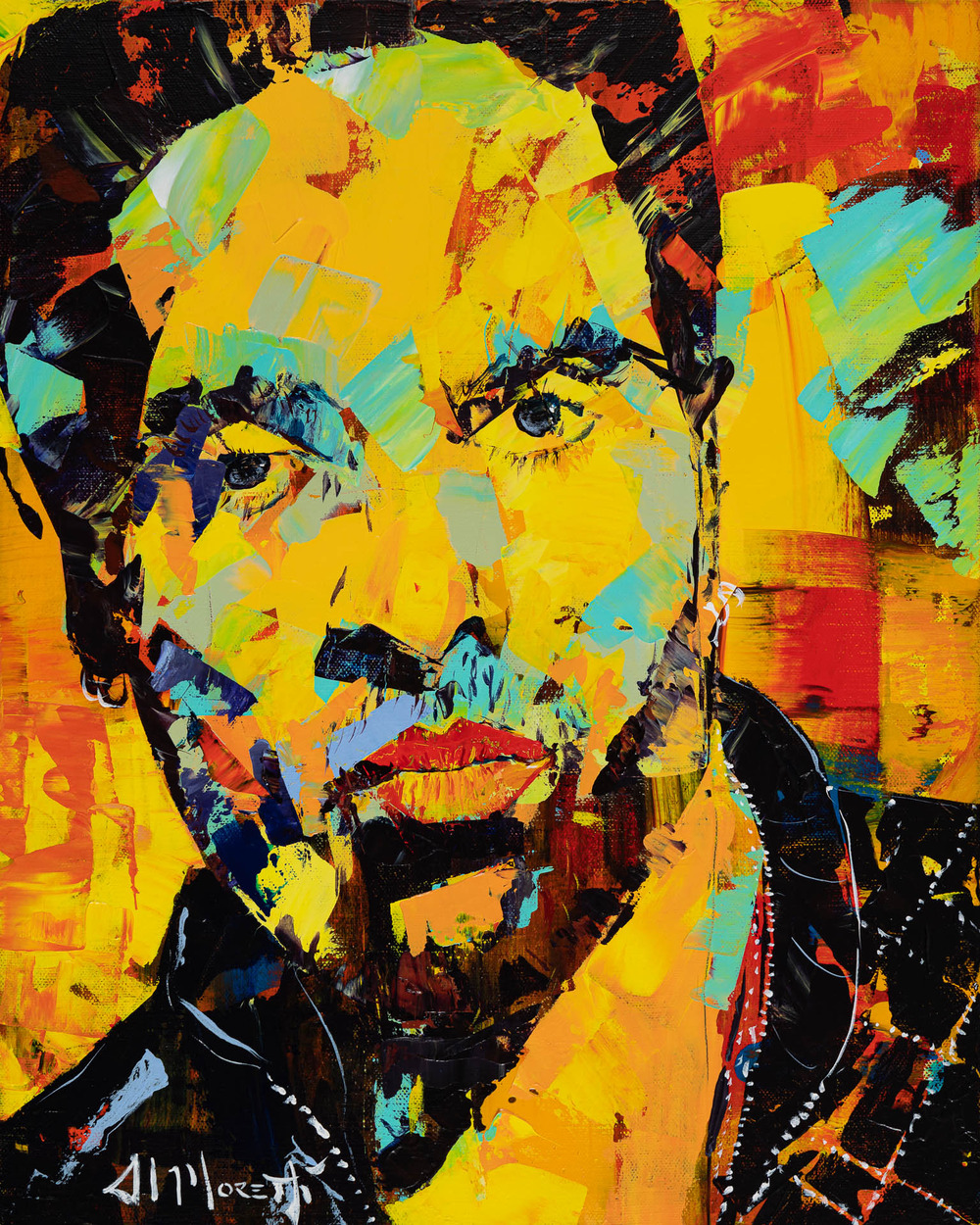 My first impression of Lenny Kravitz as I did the research and listened to his music in preparation to paint this portrait was that Lenny Kravitz is a very polished composer, player, performer and showman. He's very refined in his music craft and in his look and presentation. Clean and stylish. His sound is right there.
Listening to his music was like hearing echoes of many of our favorite rock, blues, funk and jazz artists. The Hendrix and Stevie Ray Vaughan association is easy to see but I especially noticed the Beatles influence in his writing. He captures elements of their form and phrasing from a piece like Hey Jude and adopts it to deliver the emotion, dynamic and pace of his music. Like any artist he's drawing from the signature devices used by other artist to deliver his music with emotional impact. Giving it this kind of context works and puts him in league with some of the greatest. Check out his cover of "American Woman" from the Guess Who. Many artists imitate, steal, borrow or allow the influences of their idols, those masters who have gone before them, to impact their style, presentation and thinking. It's what they must do. Like when Raphael imitated Michelangelo and DiVinci. At first he imitated them but then he developed his own style that showed their influence but then took off to another level.
Here's a brief description of Lenny from Wikipedia about some of his awards.
"Kravitz won the Grammy Award for Best Male Rock Vocal Performance four years in a row from 1999 to 2002, breaking the record for most wins in that category and setting the record for most consecutive wins in one category by a male. He has been nominated for and won other awards, including American Music Awards, MTV Video Music Awards, Radio Music Awards, Brit Awards, and Blockbuster Entertainment Awards. He was also ranked at No. 93 on VH1's "100 Greatest Artists of Hard Rock". He was made an Officer of the Ordre des Arts et des Lettres in 2011, and has played Cinna in the Hunger Games film series. In his career, Kravitz has sold over 40 million albums worldwide."
Lenny is a very skilled artist whose entertainment background is played with great effect and to the max. Check out his action videos and performance. Some of his greatest hits: Are You Gonna Go My Way, Fly Away, Rock and Roll is Dead, Again, It Ain't Over 'Til it's Over, Can't Got You Off My Mind, Mr. Cab Driver, American Woman and more.
Loved painting this image. Great features, distinct lines, sharp contrasts, stylish presentation, clear attitude, clear content and loved the music. All the elements that make painting fun.
Thanks for listening!